A hidden gem is emerging in Rotterdam-South. A sheltered, green valley where Heijmans is developing sustainable residential buildings with over two hundred owner-occupied and rented homes, with a beautiful courtyard offering abundant and flourishing greenery at its centre. This makes De Kuil an oasis of greenery, peace and space at the heart of the dynamics of a global port city, a partition between the hard outside world and the soft inside world. De Kuil is ready for the future thanks to its pleasant, climate-adaptive living environment for people, animals and plants.
De Kuil is a sustainable oasis. The homes are situated around a publicly accessible courtyard with a mist square. Heat stress is reduced by the shade of the existing trees and the misting of water in summer. What's more, the design of the court includes the use of sustainable and circular materials, such as recycled paving stones and clinkers. This makes De Kuil a pleasant living environment for people, animals and plants.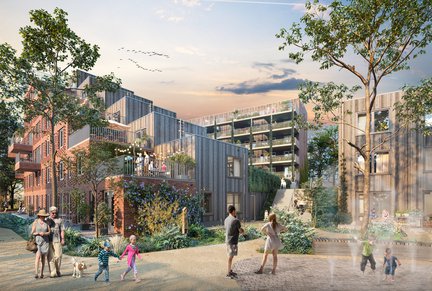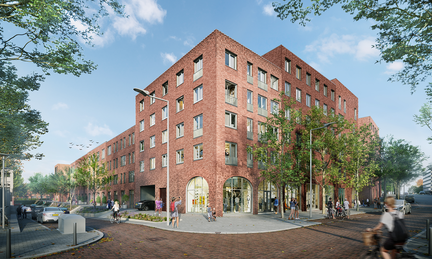 De Kuil offers a highly diverse range of homes. The sustainable project offers both houses and apartments, including mid-rental segment apartments for essential professions, such as teachers and police officers. The homes come in different sizes and volumes. Most residents also have their own private garden, roof terrace or balcony and can make use of the various collective (roof) gardens in the plan.
De Kuil was specially designed by a landscape architect in collaboration with one of Heijmans' ecologists. The project is aiming for maximum biodiversity. We have integrated as many as 110 nesting boxes and nesting facilities in the façades and the outdoor space, so that various species of birds, butterflies, bees and bats can find their ideal nesting place here. On top of this, quite literally, most of the roofs will be green with sedum.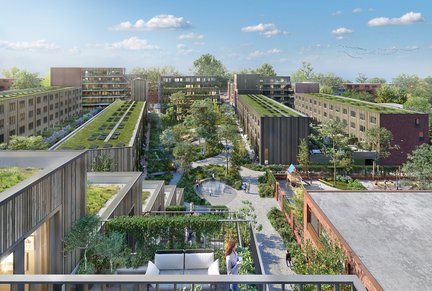 A special element of De Kuil residential complex is the 70-millimetre rainwater harvesting system. On the highest roofs, water boxes form the first buffer during heavy showers. When these are full, the water drains into the courtyard. In addition to wadis, the courtyard also contains water boxes. So rainwater does not flow directly to the sewer, but quietly finds its way into the ground.
5.

Environmental performance
Energy-efficient and comfortable living go hand in hand in De Kuil. Thanks to a wide range of facilities, residents can enjoy a pleasant living environment all year round. The calculation of heat stress is a unique addition. We used a 3D model to digitally sculpt the landscape. For instance, trees have been planted in strategic places to provide the much-needed shade, while water misting in the courtyard garden also reduces temperatures.