The Timmerhuis is a real part of Rotterdam's history that is being given a new lease of life. A historical location in the heart of the city where people live, work, and enjoying restaurants, cafés and great shops. OMA's design is turning the Timmerhuis into a Rotterdam icon.
Rotterdam's history is woven into the Timmerhuis. The sentimental value of this place is evident everywhere. The Timmerhuis was formerly the place from which the city was governed. With the arrival of new apartments and offices for the community, the Timmerhuis will once again be synonymous with progress.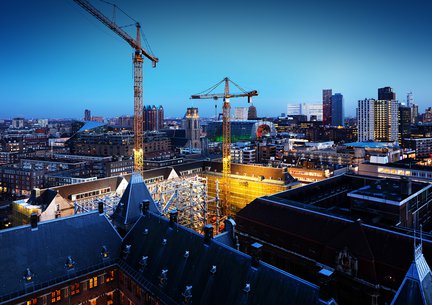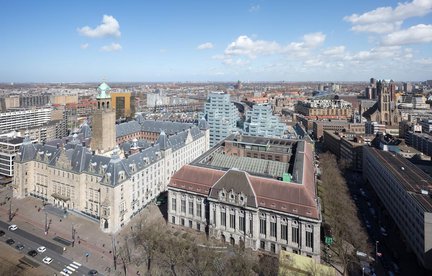 The Timmerhuis doesn't only connect the historical 'Stadstimmerhuis' with ultramodern glass and steelwork. During the build it was also a place for young artists to develop. So, art and culture are still being woven into the cosmopolitan image of the city.
Sustainability is a recurring theme on all levels. Triple glass, a thermal energy storage system and bat boxes have earned this a BREEAM sustainable buildings rating of Excellent ****. The Timmerhuis is the first multifunctional building in the Netherlands to be awarded this mark of excellence.
Building in cities is nothing new for Heijmans. The Timmerhuis was build with precision in every square metre. We are alleviating both residents' and visitors' concerns by implementing strict guidelines on safety, intelligent logistics and environment management.
5.

Fifteen years through thick and thin
So what is our recipe for management and maintenance? Knowledge, commitment and bespoke design. The façade boasts only the most sophisticated window fittings. The use of reverse osmosis water for the 14,000 m² of glass will ensure the Timmerhuis continues to sparkle for a long time to come. Heijmans will be 15 years in charge of the maintenance period.