Bridges, locks, barrages and waterways are of great economic importance to the Netherlands. They must function 24/7 and thus always be in perfect condition. To that end, Heijmans manages and maintains various waterways, from the high north to the deep south. A bird's eye view of a number of waterworks.
The main Lemmer-Delfzijl waterway
The coming five years, Heijmans will, together with Dynniq HLD, be managing and maintaining a large number of objects on the main Lemmer-Delfzijl waterway. The waterway crosses thirteen municipalities and three water boards in the provinces Friesland and Groningen through three interconnected canals: the Prinses Margriet canal, the Van Starkenborgh canal and the Eems canal. Site manager John Bakker: "We replaced 123 kilometre signs on the banks of these canals. We replaced six signs per day. This is usually done from the water using a pontoon and a caterpillar crane. By chance, we were able access these signs via a road , but most of the signs are in places you can only reach by water."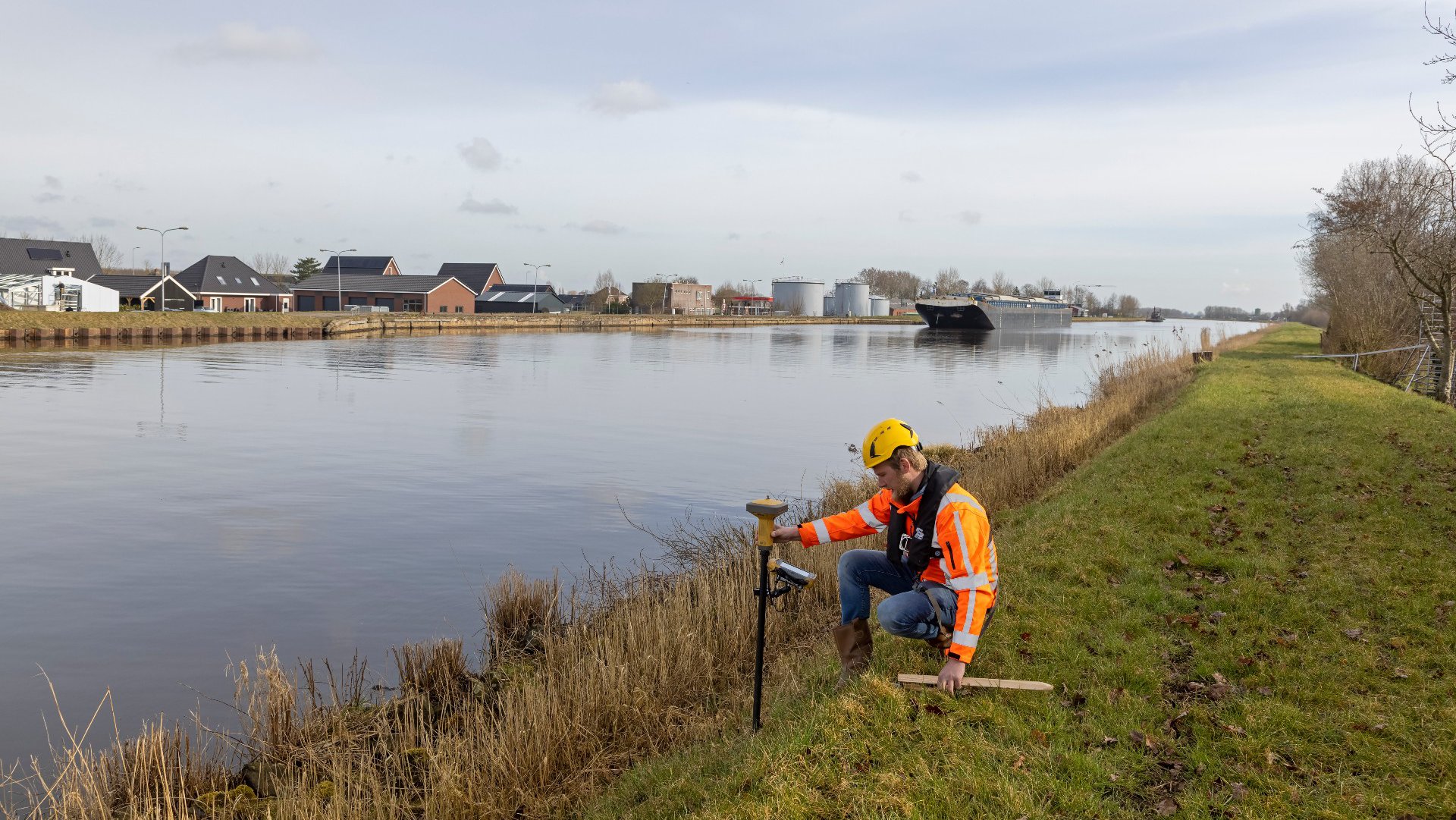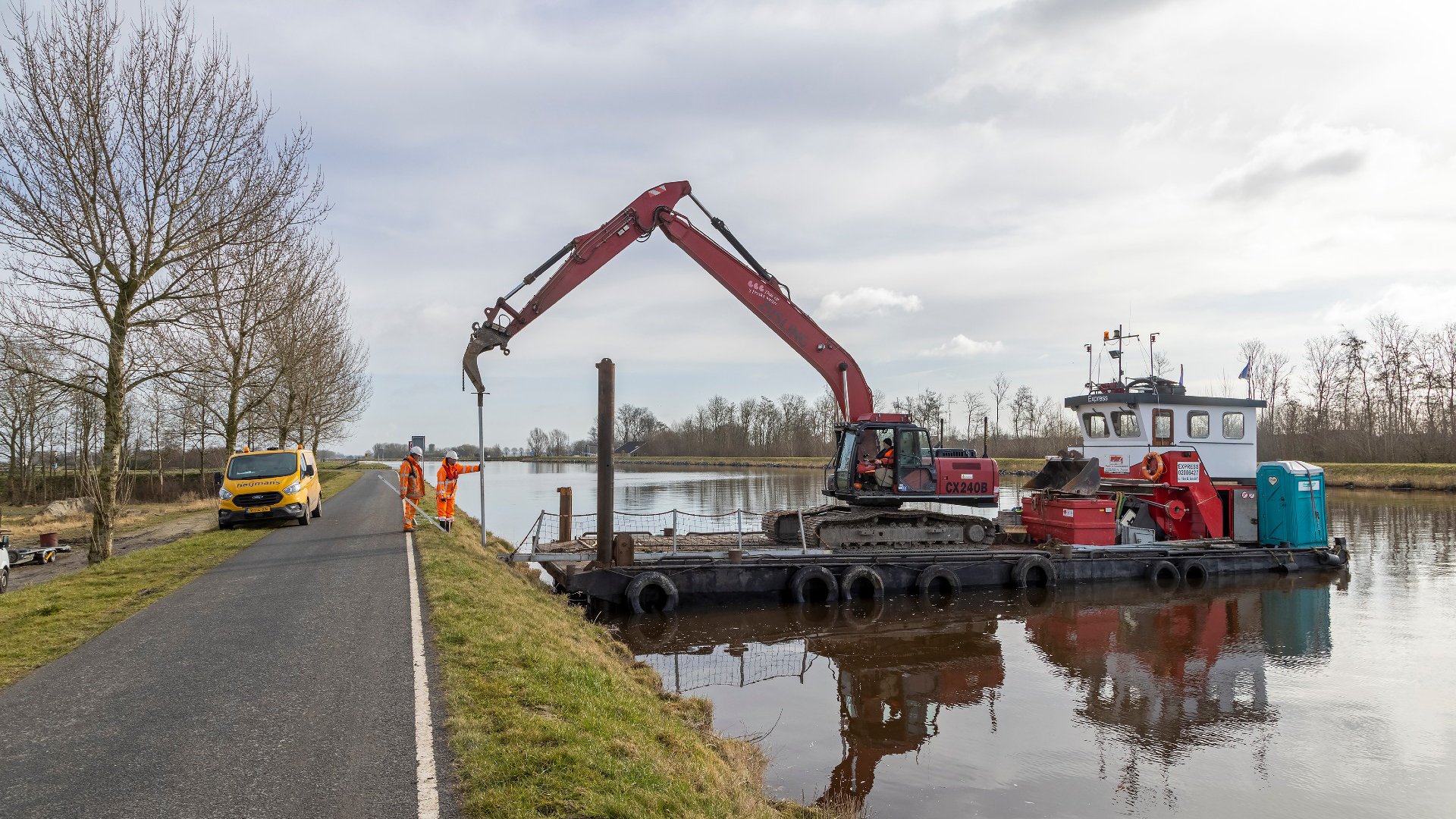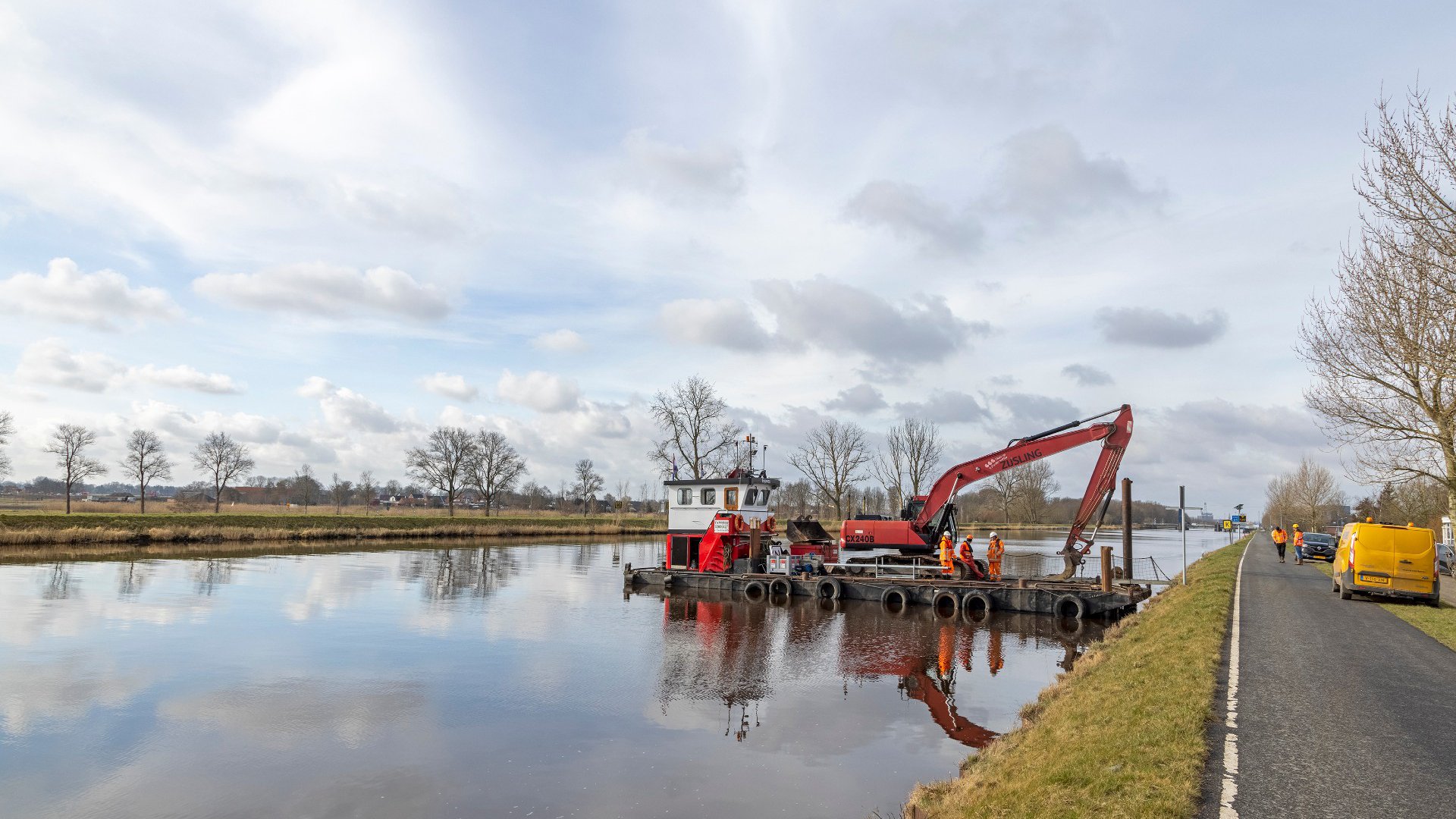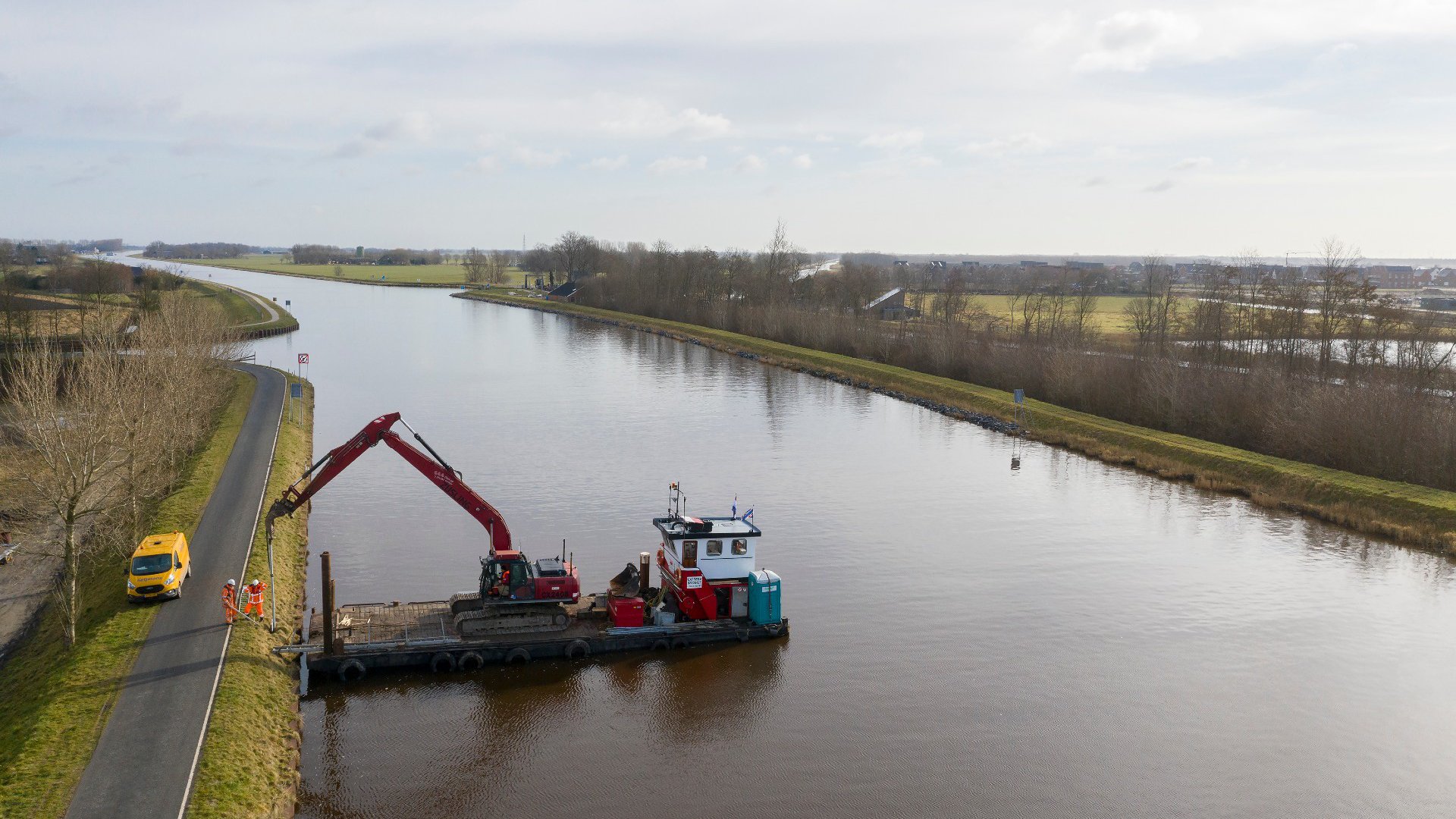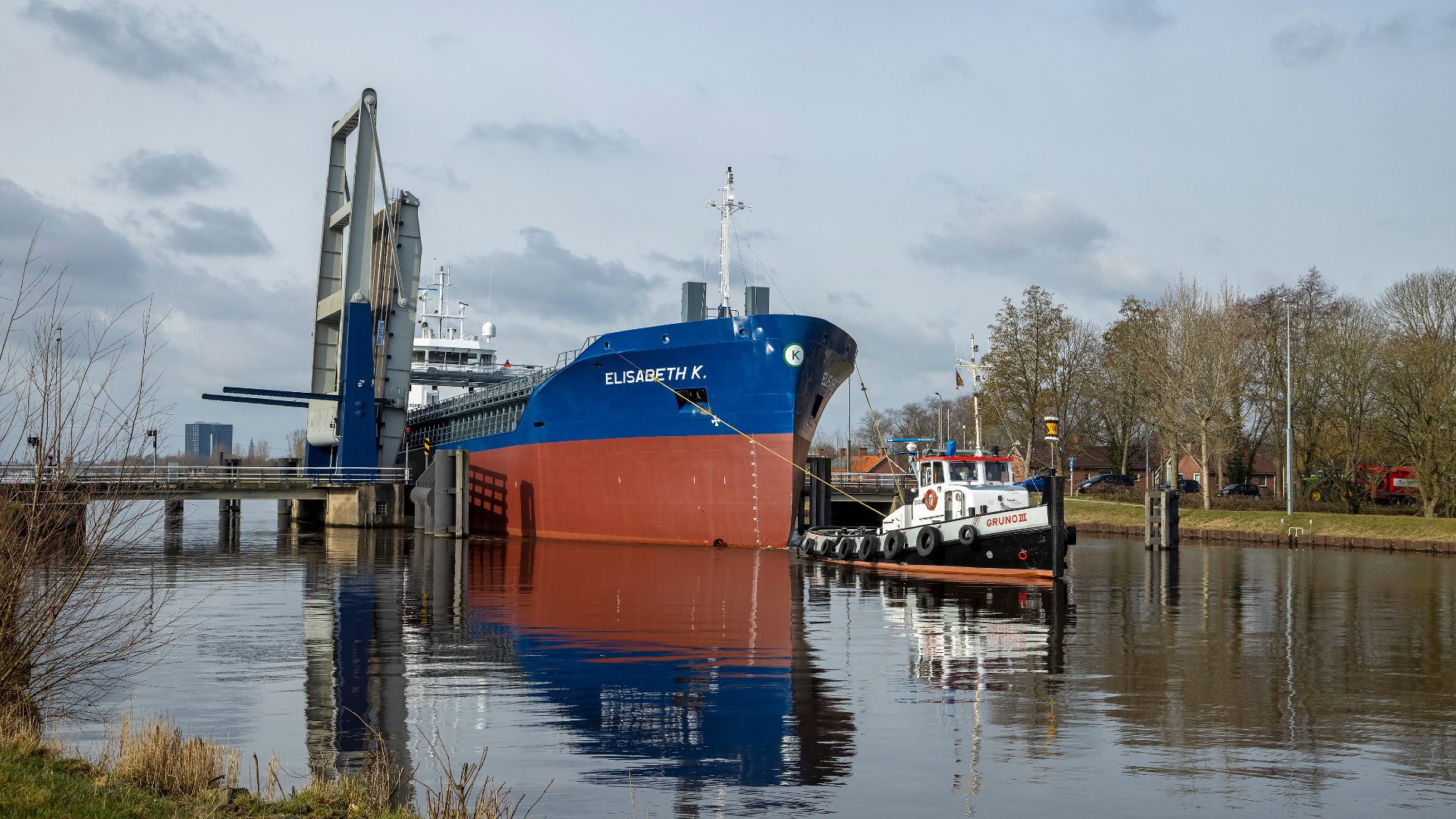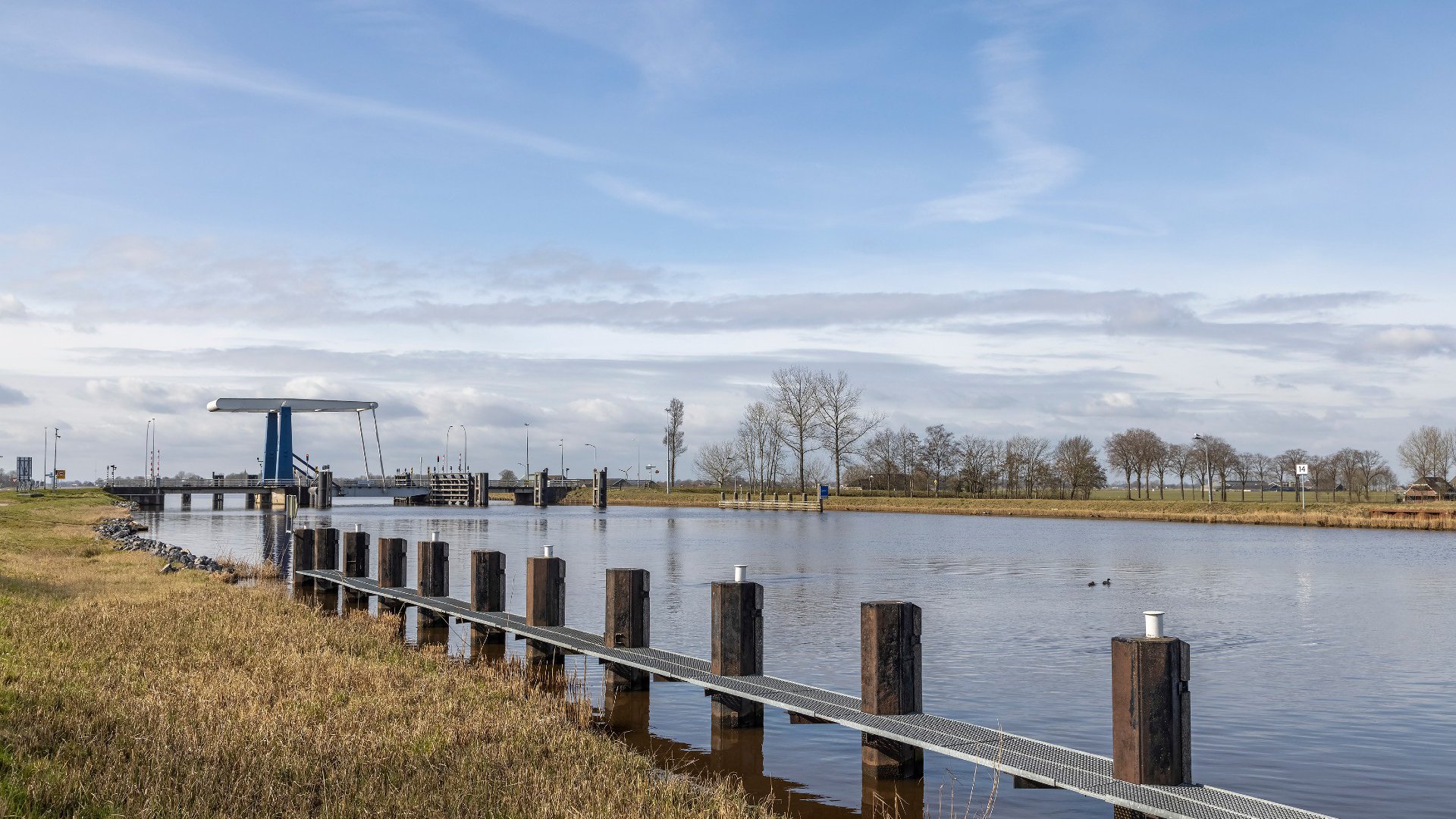 Sambeek locks
On behalf of Rijkswaterstaat (the Dutch Ministry of Public Works and Waterways), Heijmans is restoring the paddles of the Belfeld and Sambeek locks in the province of Brabant. The Belfeld West lock at one the two lock complexes, built by Heijmans about ten years ago, was experiencing malfunctions. A number of paddles in the lock doors which let water into and out of the chamber, were not working properly.
Project leader and contract manager Mark van den Hurk: "We are dealing with a total of 52 lock paddles and cylinders: we are renewing the parts of four lock doors, with each lock containing three chambers. We are lifting the lock doors from the water, hosing them down, removing the old paddles and cylinders and rebuilding them. Next, we will be repairing the coating on the doors and testing the workings of the paddles on dry land. After putting all four doors back in their place, we will be testing it all again. We are doing this in a building team with Rijkswaterstaat and our partners Hillebrand, Rebo and MTS. We expect to finish in November 2021. A beautiful job."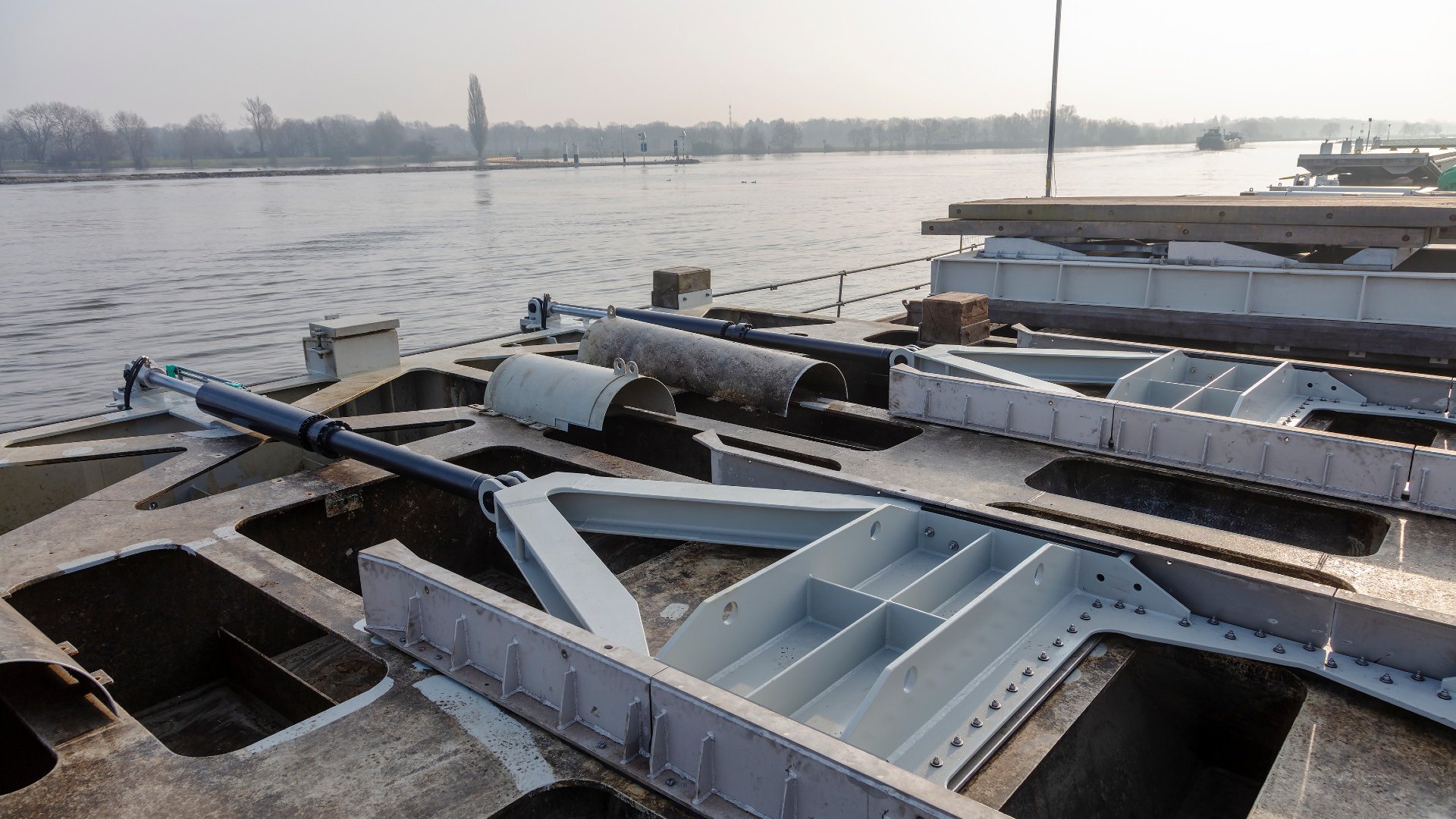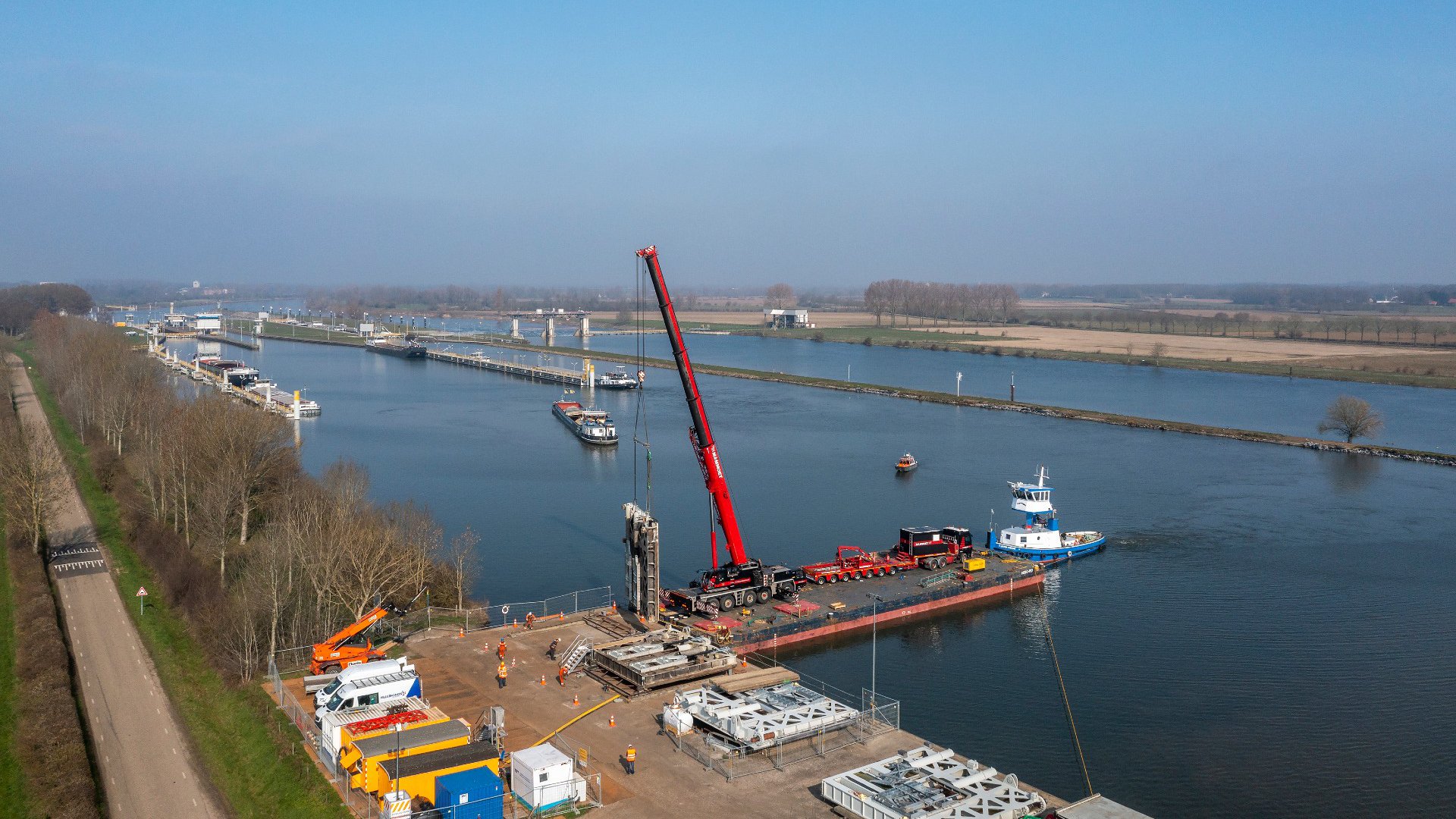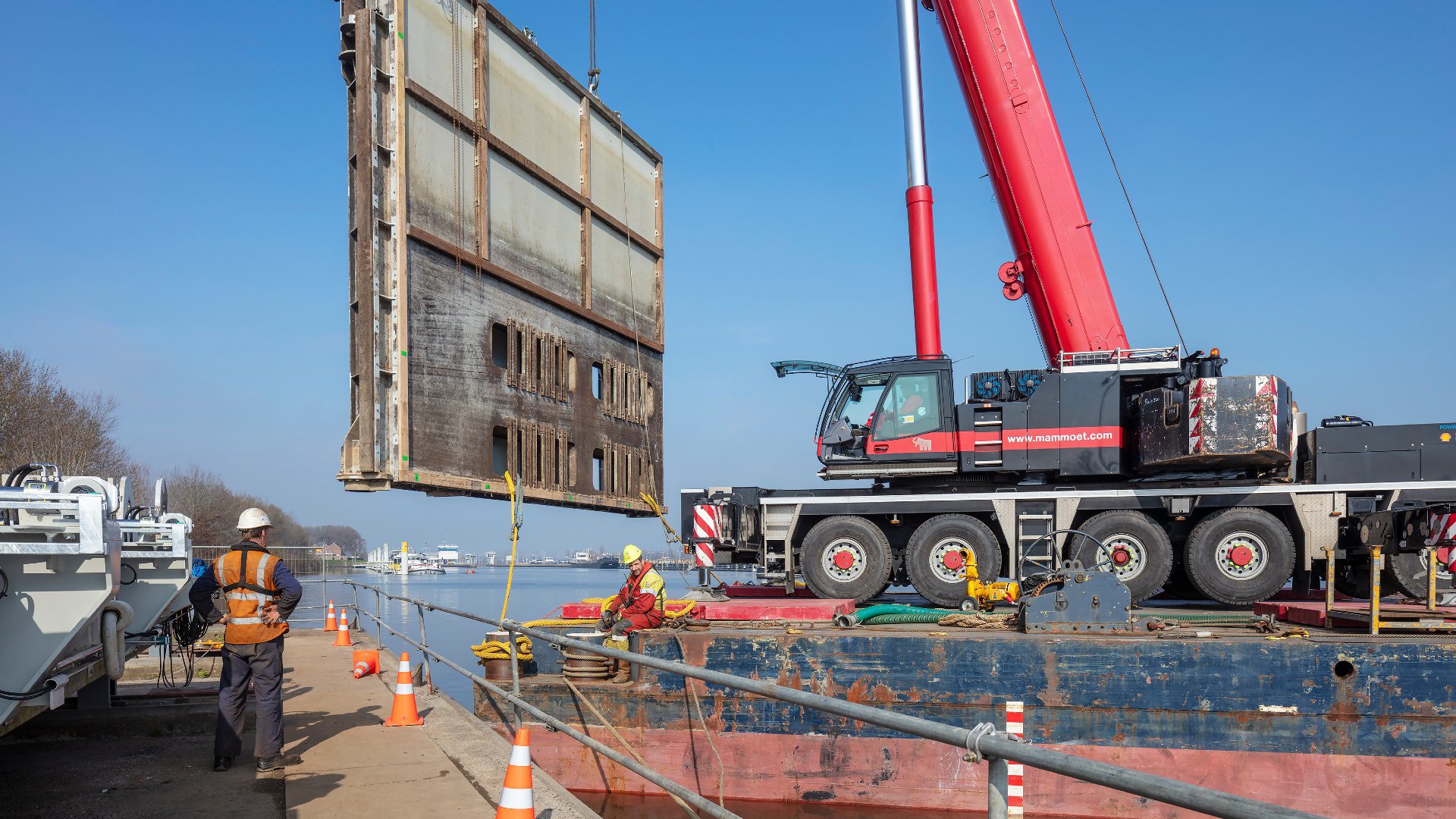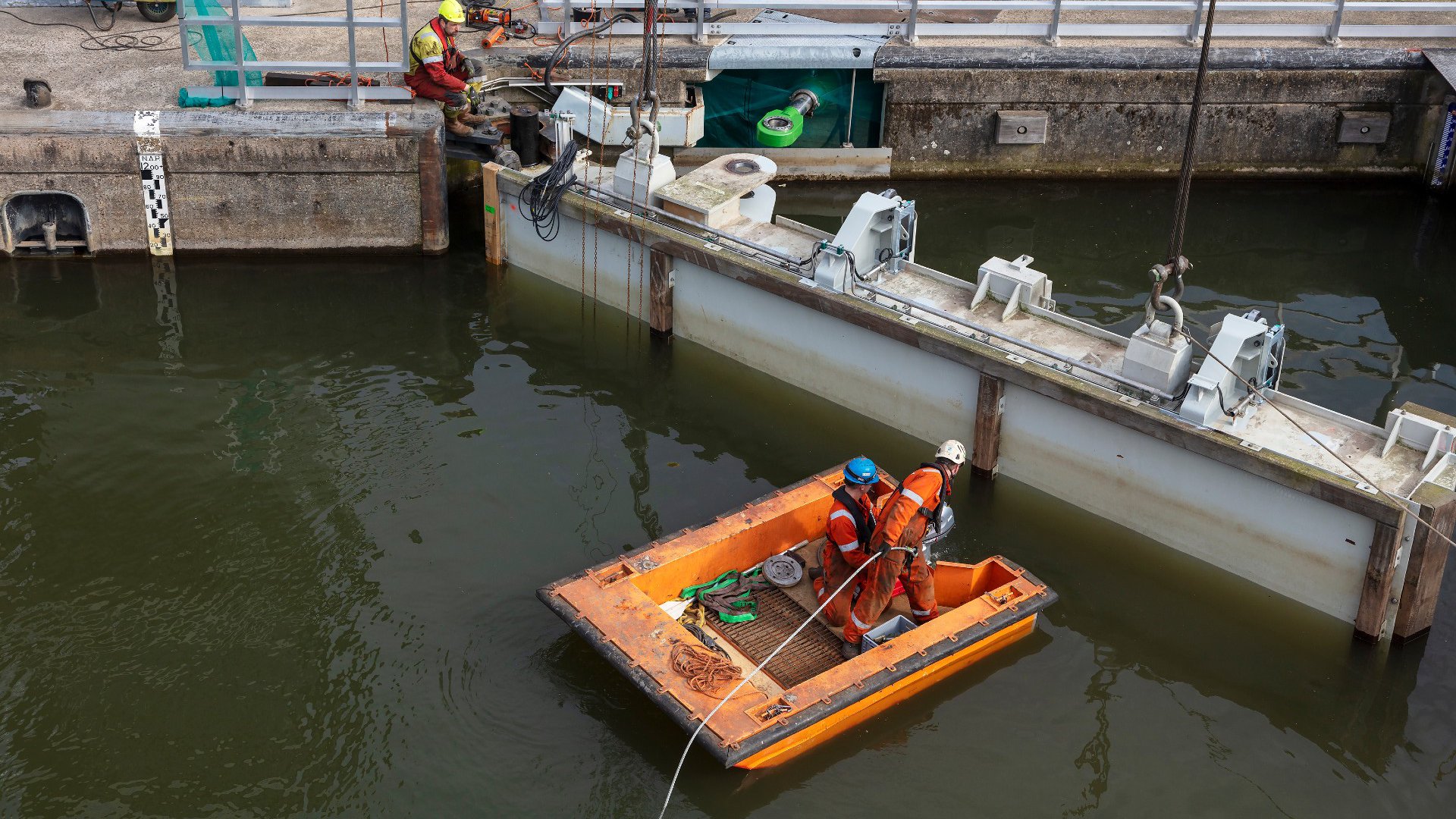 Prinses Beatrix lock
Water flow is obviously very important on our waterways: freight traffic must be able to travel 24/7. To minimise disruptions, the Ministry of Public Works and Waterways commissioned the Sas van Vreeswijk consortium (including Heijmans) to widen and renovate the Prinses Beatrix lock at Nieuwegein, so vessels can pass through quickly. Now that the third chamber is in use and the two existing chambers have been renovated, the 27-year maintenance phase has now started. Project leader Mark van den Hurk has worked on this project for close to six years and is now bidding farewell to the site. "The opportunity to work on the largest inland lock in the Netherlands has been great. And even more so to do that in cooperation with companies that all offer their own added value. It was an enormous challenge to get all that work done within the agreed planning, but the sheer diversity was the best thing about this project. Relocating casemates, digging a new chamber, converting the lockkeepers houses into control offices …  all those different things made it an amazing project."
27-year maintenance contract
Until early 2021, Mark and a small team were still busy working on the construction of  the sunken solar panel field that delivers energy to the Princes Beatrix lock. Another special project was the installation of the ground level wheel for one of the listed lock towers. Mark: "This wheel was part of the historical movements that raised and lowered the lock gates. Now it serves as a reminder of the old workings and adds to the old stories about the lock."
The maintenance team will be taking over from Mark. "Their work will vary from sweeping and weeding the pavements and gritting in the winter and the oiling of the cogs to maintaining the electrical installations", says Mark. "Every single part of the Prinses Beatrix lock has to operate smoothly. We've guaranteed that for the next 27 years."