The coming years, Heijmans, as part of the Lek combination, will be working on reinforcing the Lekdijk (dyke along the Dutch river Lek). For this project, the client Hoogheemraadschap De Stichtse Rijnlanden (HDSR) opted for the special tender type 'innovation partnership'. All parties will collaborate without previously determining which innovative solutions will be applied to reinforce the dyke.
One of our country's oldest dykes protects over a million people in the Randstad area. Safeguarding protection is the foundation of the Sterke Lekdijk project, which involves reinforcing 55 km of dyke between Amerongen and Schoonhoven. Simultaneously, the dyke will be optimised as living area. As for the execution, the HDSR has high ambitions with regards to sustainability, working emission-free and innovations.
Maximum transparency
Because of those high ambitions, the water board opted for an innovation partnership, explains HDSR-project director Els van Grol. "We want to work with, among others, innovative dyke solutions and product innovations which have only proven to be effective on a small scale. This means we need to discover new working methods. Something that can only be done if you share your knowledge and skills and are completely open with each other as partners."
In practice, this means there is no definite project plan yet and there will be full transparency while collaborating. As the project progresses, the client and contractor will determine which solutions will be realised and at which costs.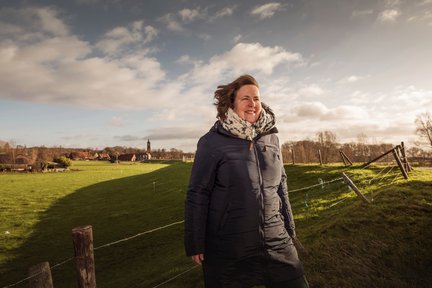 Look together
The Lek combination, a collaboration between Heijmans, GMB Civiel and de Vries & van de Wiel, tendered for a subproject of eleven kilometres of dyke between Wijk bij Duurstede and Amerongen. Since 2016, the parties have been working together, per an alliance contract, with Waterschap Rivierenland on reinforcement of the Gorinchem-Waardenburg dyke. "Because of this, we already knew we worked well together. Still, an innovation partnership is really the ultimate level of collaboration", says Toine Tillemans of de Vries & van de Wiel.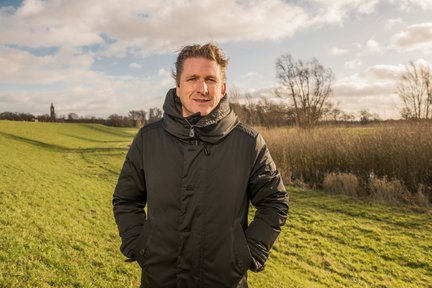 "The innovation partnership offers insights and an approach to bring out the best for the project assignment", adds Heijmans' Bart Müller. "In addition, working together from the get-go enhances the project's predictability. Something which is in line with both the project interests and one of Heijmans' spearheads: process management and risk management."
Ideal collaboration
All parties working together in the best possible manner is what makes or breaks an innovation partnership. It is essential to put all the cards on the table, this applies to both the client and three contracting parties. Bart continues: "As members of the Lek Combination we are, of course, three different companies. However, it has felt like one organisation ever since we started tendering. We also notice that transparency when working with Mourik and Van Oord, which are executing the other subprojects. During the tender phase, we were each other's competitors, now we work together in a pleasant and transparent manner."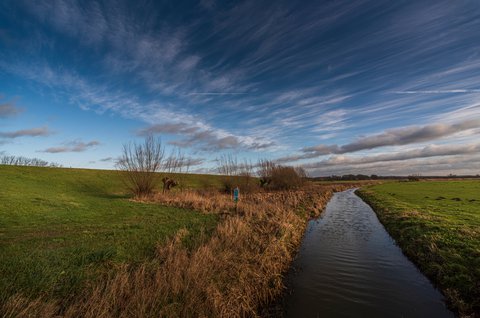 One of the reasons why this is going so well, is because everyone has been on the same page from the start, according to Edwin van der Poel of GMB Civiel. "In a standard tender process, you try to stand out from the rest. With this project, the water board formulated the tender in such a manner that it allowed for the three winning plans to match each other. This means the whole tender process was a preparational phase, which we are now going to flesh out."
Listening to feedback
By the way, that did not mean there were no obstacles, Bart says. "In the tender phase, we spotted three 'red flags', which means bidding is not a given. Still, together we managed to come up with a solution. Key is that you are really able to listen to one another while working together. The water board listened well to the feedback of the tendering parties and made, where necessary, adjustments to the tender."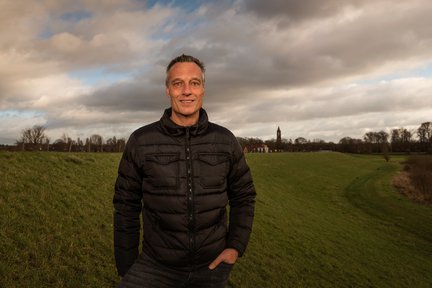 The right innovation
It is that dialogue that must ensure that the right innovations end up in the right place. Els van Grol: "We are now running the first innovation scan. We are taking into account the dyke's DNA and examining the best innovation for each location. In this case I am talking about product innovations. But what is also important is social innovation, the safety you create among each other in order to establish transparency, and process innovation, which strategy do we apply to achieve an innovation. "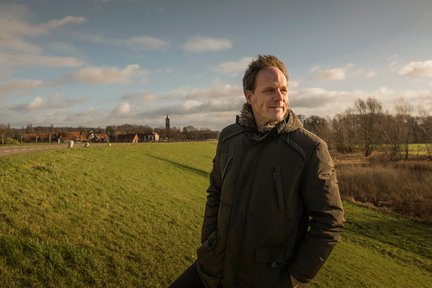 Something that cannot be achieved easily with a traditional contract and on this scale, according to Bart. "If the water board would have put out six separate contracts for this project assignment, the interests of the individual parties would have played a bigger part. I know for sure the innovation potential would not have been as great as it is now. We can be proud of our collaboration, but definitely also of a client who dares to take this on."