Restoring your city is a lot of work, but it's something alderman Ivana Somers loves to do. She has been devoted to achieving a more balanced housing market in Vlaardingen for almost fifteen years now. It's the reason why she embraces Heijmans' initiative to redevelop former Shell sports park Vijfsluizen into a green and healthy living environment. A project that will give new meaning to a forgotten place in Vlaardingen's collective memory.
1.

How do you work on Vlaardingen's housing market?
"Just after the war, they built a great number of homes here to accommodate people who worked at Shell, Romi or other factories. Those homes were very cutting-edge at the time. Unfortunately, they have now become dated and are, therefore, in need of renovation. Furthermore, there is hardly any variety in the housing supply: 45 percent consists of mainly small, social housing apartments, nine percent consists of private rental homes and 46 percent consists of owner-occupied homes.
In some parts of Vlaardingen, for instance the Zuidbuurt in the Westwijk, social housing accounts for nearly eighty percent of the housing supply. Many residents are affected by poverty and other problems. Still, if I ask them if they want to move, they'll tell me: No way girl, don't be silly, I love living here!"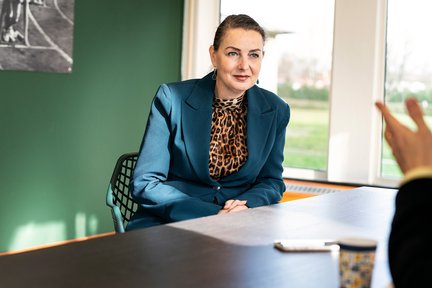 "So, beside better and more sustainable homes for people with modest means, Vlaardingen needs variety: various living environments, with homes in different price ranges. This way, we can stimulate people to move within our municipality and attract affluent people from out of town. We do have some catching up to do if we want to achieve more balance, like 35 percent social housing, 15 percent mid-priced rental housing and five percent owner-occupied homes.
Before I became alderman, and when I was a member of the council of Leefbaar Vlaardingen, I worked on a Housing action plan together with aldermen, corporations and other stakeholders. Our mission was 'a balanced city'. Now, we also focus on 'balanced neighbourhoods', such as Westwijk, which is one of the seven residential areas in the Netherlands which has been selected for Panorama Lokaal. This is a national design contest organised by Atelier Rijksbouwmeester to give a positive boost to residential and peripheral areas."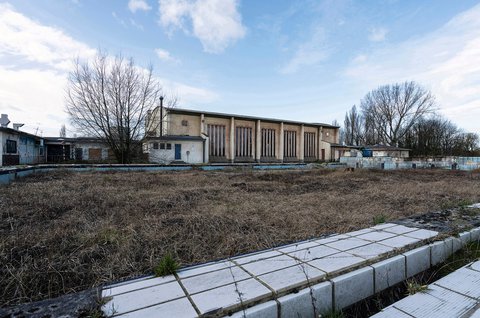 2.

What opportunities does a development like Park Vijfsluizen bring?
"A residential area for a target group that we didn't have much to offer before. Also I can see that the demands of young home seekers are changing. That there's growing group of people who don't want a car, but do as much possible by bicycle or public transport. These people love being surrounded by nature, want to live in a sustainable manner and enjoy sharing a communal outdoor area. This is becoming the most natural thing in the world for more and more people.
I can tell so by looking at myself: if you would have told me, twelve years ago, that I would get extremely excited when talking about roof tiles that include space for birds, I would have laughed at you. Now that we know that great tits love oak processionary moths, we are using as many nestling boxes as possible as an eco-friendly pest control solution. Park Vijfsluizen will be a green and sustainable residential area full of biodiversity, and thus a great addition to Vlaardingen."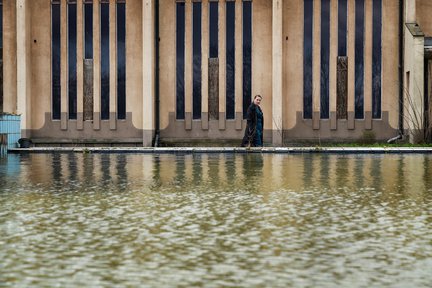 3.

What does this place mean to Vlaardingen?
"The more senior resident of Vlaardingen has known this gem since the fifties. Shell built sports park De Vijfsluizen to accommodate its staff association. It is a household word in this region. Every Vlaardingen resident knew someone who worked for Shell, which gave them access to the swimming pool.
The biggest challenge of this redevelopment is making swimming part of it again, which would be great for nostalgic reasons. Heijmans is investigating the possibility of a nature pool, which would be maintained by an association of homeowners. The former sports canteen is being restored. Extensions will be removed, so the original building from 1953 can shine once again. We are hoping to include social functions, such as a children's day care, but also work space and room for the hospitality industry."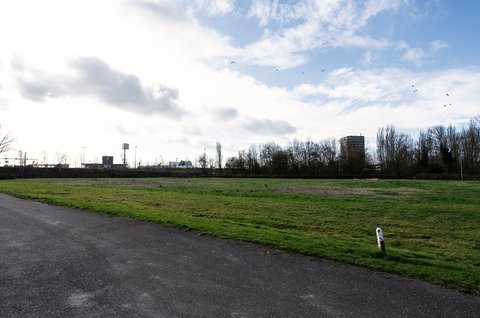 4.

Vijfsluizen is wedged in between an industrial estate, motorway and a railway. Is this a tough place to transform?
"Luckily, there's already a lot of greenery that shields the area, which can be reinforced. On the east side, we are, so to speak, pulling the greenery upwards. Heijmans suggested to build an earthen wall with plants to create a buffer against the A4. Greenery and water also shield the area from the railway. Access to the surrounding infrastructure is actually an advantage of this area: you can get to metro station Vlaardingen Oost in no time and once the Hoekse Lijn has been extended, you'll be at the beach of Hoek van Holland within ten minutes."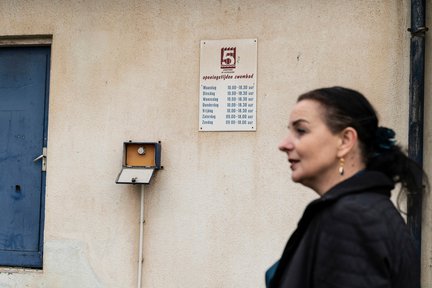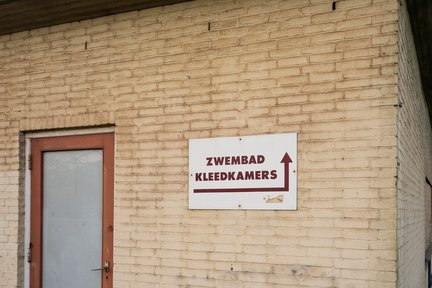 5.

What do you think the future of Vijfsluizen will bring?
"We look back with joy on our collaboration with Heijmans on De Buitenplaats van Ruytenburch, the redevelopment of the area around the Watertoren (water tower) and fire station. It has become a wonderful place where people enjoy living. That team is now working on the redevelopment of Vijfsluizen, so you know what to expect from one and other. During our meetings, I notice that there's a great deal of respect for each other's position and that we are happy to think along with one and other.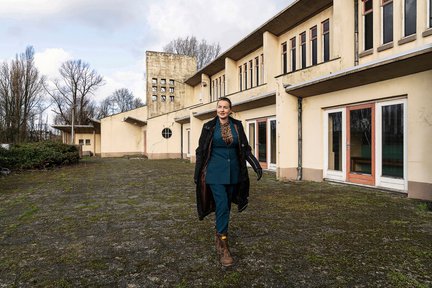 Park Vijfsluizen is an ambitious project that offers almost everything the current home seeker wants, in a place where you wouldn't expect it. If we want a great variety of choice in Vlaardingen, we must face this challenge. This is a unique project in this region and I appreciate the fact that Heijmans initiated it. As well as the fact that they made a plan in which the environmental factors are not considered to be restrictions, but opportunities. Just as Ruytenburch, which was developed right in the middle of the crisis and was still completed ahead of time. I am confident that we can breathe new life into this place. A place that means so much to the residents of Vlaardingen."