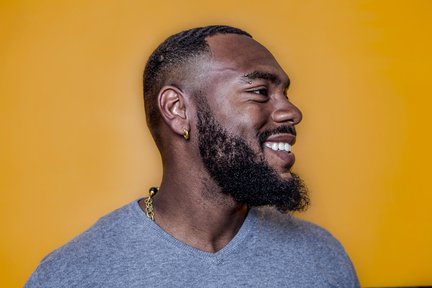 "Many employers promise room for self-development, but to grow this much in three years' time is something I had not expected. This Summer, I finished my HBO (higher professional education) plus training. Heijmans stimulated me to do so by saying: we notice you are growing rapidly and want to help you, what would you like to do? I find that really great. In exchange, you must prove yourself. My first job as work planner entailed 98 houses. Not something I was looking forward to, I found it too easy. Still, I completed that project with flying colours, after which they let me build more complex houses. They took notice and asked me if I wanted to take on the shell phase of a project comprising 200 apartments in the Rotterdam Havenkwartier. I said yes immediately, because it includes all the tough elements. It is wonderful to make a great success of such a project with the whole team.
I gained a great deal of BIM experience in my previous job. That is why I quickly became the BIM go-to person within the department. I contributed ideas on we could get all colleagues to increase the level of digitalisation. In such a situation, everyone can provide input and people are asked and appreciated for giving their opinion. This way Heijmans creates room for development, for colleagues, the company and the whole branch."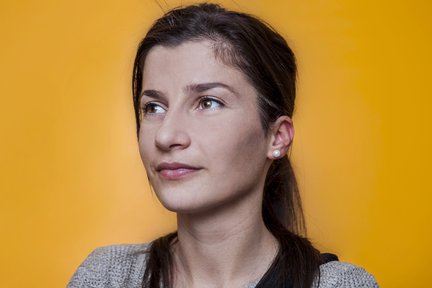 "In the projects where I provide assistance, I have noticed that Heijmans aims to do more than just meet the project requirements. We build conceptual homes which all differ from the outside and are as sustainable as possible. Our housing range is also very diverse: we sell homes varying from nearly three to eight hundred thousand. Still, we should put more thought into how we can keep housing affordable for starters. I love what Heijmans is doing with the ONE, but they could speed up the pace. Maybe we should opt for a rental model. Or maybe, in the future, we should split up single family homes behind the front door, enabling starters to buy a home for 2 hundred thousand. I believe it is not about the size of your home anymore, it is about being able to make a start somewhere.
The good thing about Heijmans is that colleagues are open to change if it improves our work. For instance, I suggested to change the design of the buyer-options drawing. It lacked a uniform approach and neither the buyers nor I understood the drawing codes. If my colleagues had not agreed, I would have accepted it. Yet now, we have a new system that is much clearer for everyone."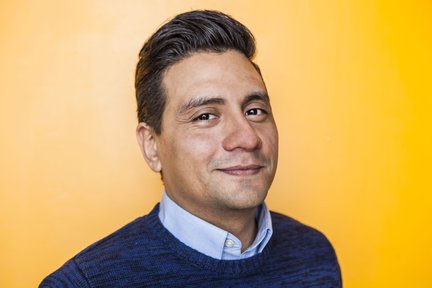 "What I really like about Heijmans, is the open culture and transparency. Colleagues help each other and management is engaged. I am currently identifying improvements. Doing so, I have sat down with management and employees of all the business areas to discuss matters such as: how will we tackle this together and how do we ensure that we learn from each other? This makes everyone open to good ideas and willing to co-operate.
I also get the opportunity to realise my personal ambitions and do the work I find important and fun. Because safety, sustainability and quality are high on my agenda, especially with the future in mind. To really make progress in those areas, we must co-operate with the branch and clients on a structural level. That is already happening in the field of safety, but there is still room for progress in other areas. For instance, I am currently working on cybersecurity. Not something that immediately comes to mind in our branch, but it is a very important point of attention in current times. We have got it covered from a technical point of view, but there is still a lot to gain with regards to the culture surrounding this topic. And we need to get it on the agenda of the whole branch and of clients. It is a good thing to be transparent, but we need to make sure everyone is protected."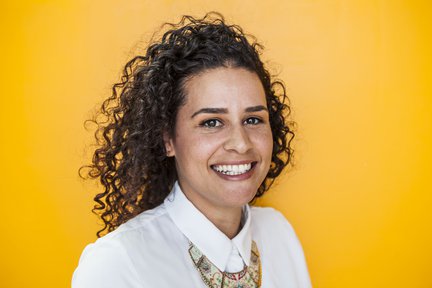 "BIM is a new world, in which my manager gives me total freedom to do what I believe will benefit the project. For example, if we think it would be a good idea to have iPads on the construction site, I get the opportunity to talk to the executing project team and to investigate what would work. That is very nice, because my job only adds value if I can help others improve their work. I consider myself a crossing point. The designer and site manager need each other. I am in the middle with digital models and anything that comes along with those. A year ago, our BIM team and the design team established an integral collaboration, with great synergy. It benefits the outcome. I also notice I do not have to explain why BIM is important anymore. Now, site managers come up to tell me what they want or need. If we do not have it yet, I will arrange it for them.
With regards to the future, I think we could take the lead more. Currently, our working method is mostly defined by programmes. In the future, I think we should talk more often with producers about what we need from a programme, based on our experience working on construction sites. We are large enough to make such demands in order to strengthen the whole branch."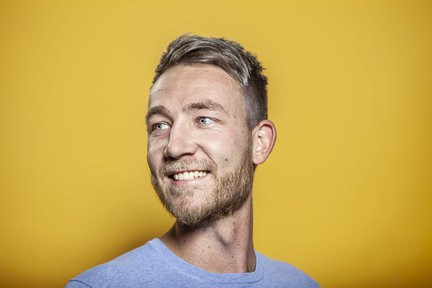 "After my mechanical engineering study, I wanted to pursue a career in that field, but also aspired to study accounting. Heijmans allows for both. I am one of the civil specialists, a great club that offers many possibilities. I enjoy the ownership of an entrepreneur, but under Heijmans' wings. For instance, a while ago, I designed a machine to operate reels weighing 80,000 kilos. I was given a lot of freedom to do so, learning a great deal from it all.
The disadvantage of a large company is that changes can come somewhat slow. The way to energy neutral working in 2050 could and should be faster. I am thinking of energy efficient diesel motors or electric installations. There is also room for improvement when it comes to area processes. We work in a very effective manner, but we could collaborate more in order to enhance efficiency. The culture is there, but many people still like doing their own thing. I sometimes notice that we do not know what knowledge and services we offer. With that in mind, I create project vlogs, where I show what we make and do. So we do not outsource work that we can do ourselves. It also shows everyone that we can move mountains. Of course, carefully considering the balance of money, quality and time."