The weather on Monday 10 February 2020? Code yellow, due to heavy gusts. A look back at an incident involving a pile-driving rig and long-time care. "Heijmans did not hide, but took its responsibility."
A new week, new opportunities. You are just starting your Monday, when the phone rings. Frank Sijlaar, developer at Heijmans Vastgoed Rotterdam: "I was at home, I had the morning off. All of a sudden, I saw I had three missed calls. The world turned upside down." His colleague Anouk Boersen, area manager: "I was working in Rosmalen. Got an awful shock, read it on the news." Paul Mattijsen, VvE (association of owners) manager at Woonstad Rotterdam VvE Beheer. "I was at the office. A foreman called me fifteen minutes after the accident. 'How bad is it?' I asked. The photo he sent me, said enough. The AD had already put the story online."
Devastation
At 11.15 a.m., a Heijmans piling rig had fallen against an adjacent apartment complex at the Sumatraweg on Katendrecht. The six-storey building, a mix of rental and owner-occupied homes, is occupied. Emergency services soon arrive at the scene. Thorough inspection shows there are no fatalities or physically wounded. However, the piling rig has caused tremendous devastation: ten homes and a parked car have been damaged. A room in the community centre Zadkine, underneath the complex, cannot be used temporarily.
Anouk, Frank and Paul all spring into action. They reach out to those directly affected; by now, a crisis team has been formed at Heijmans' head office in Rosmalen. Without hesitating, the team takes steps that reflect that severity of the situation. In a nutshell: involving victim support, organising an information meeting, arranging accommodation for the affected residents. Needless to say, Heijmans also takes construction measures, after the Inspectorate SZW (social affairs and employment, previously Labour Inspectorate) has inspected and released the site.
Buddies
A blessing in disguise: three months before, Paul had a disaster management training at Woonstad. "I immediately brought in all the necessary parties. From damages experts up to the VvE-board. The fire chief also called me: if I could open up the technical room so they could close off the electricity and water."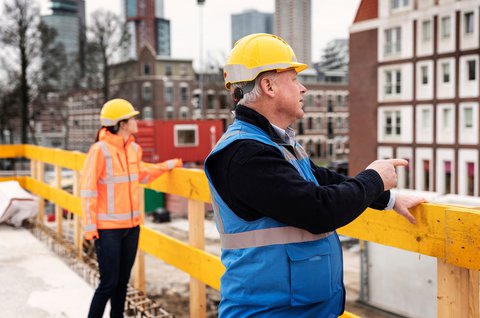 They soon decide that Frank and Anouk will act as buddies to the residents of the affected homes. A personal point of contact for all practical questions, but also to lend a sympathetic ear. Anouk: "We started calling everyone. On top of that, day and night, we were available for their app messages, which we tried to reply to within ten minutes. You want show commitment, and offer mental support. But also: provide input on matters such as insurances and alternative accommodation." A number of residents are able to stay with family and friends that night. Others end up staying at hotel ship SS Rotterdam and at Citizen Inn.
Tact
In the days following the incident, four homes turn out to be damaged to such an extent that extensive structural restoration is required. Paul: "A time-consuming situation, because you run into unforeseen issues. For instance, the foreign manufacturer of the prefab façade elements did not have the moulds anymore." However, in times of distress, you also get to know your allies: Vesteda offers Heijmans to provide those affected with temporary accommodation. At the Kop van Zuid, close to the homes of those involved, Vesteda makes three rental homes available for a longer period of time. One resident arranges his own relocation, using his home insurance.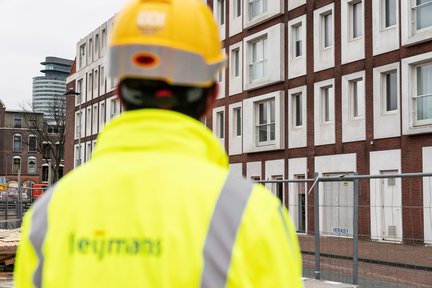 Reconstruction work at the Sumatraweg will be completed this spring. All residents are planning to return in the near future. "Just last year, I spoke to residents who wanted to stay in touch", says Anouk. "A call from time to time, to hear how they were doing. They appreciated that. Furthermore, Heijmans' Facility Services will again help them to return to their homes, like they did when they left in February 2020."
And that is how it should be, Frank emphasises. "It is a severe incident, because you literally invade someone's home. From the outset, we decided: we do not want to hide. I am proud of how Heijmans acted, we committed ourselves to the neighbourhood. We took our responsibility, entered into conversations."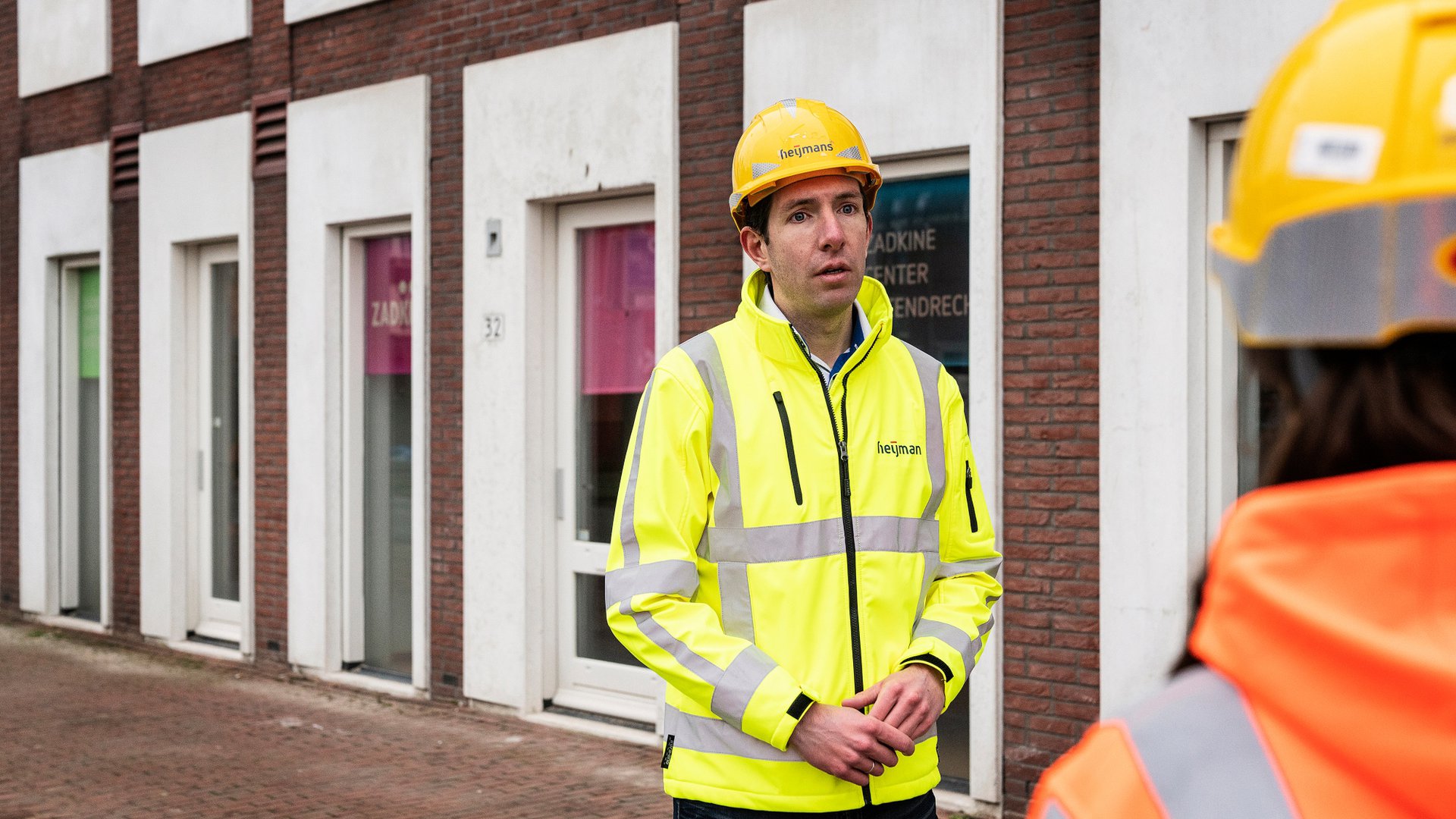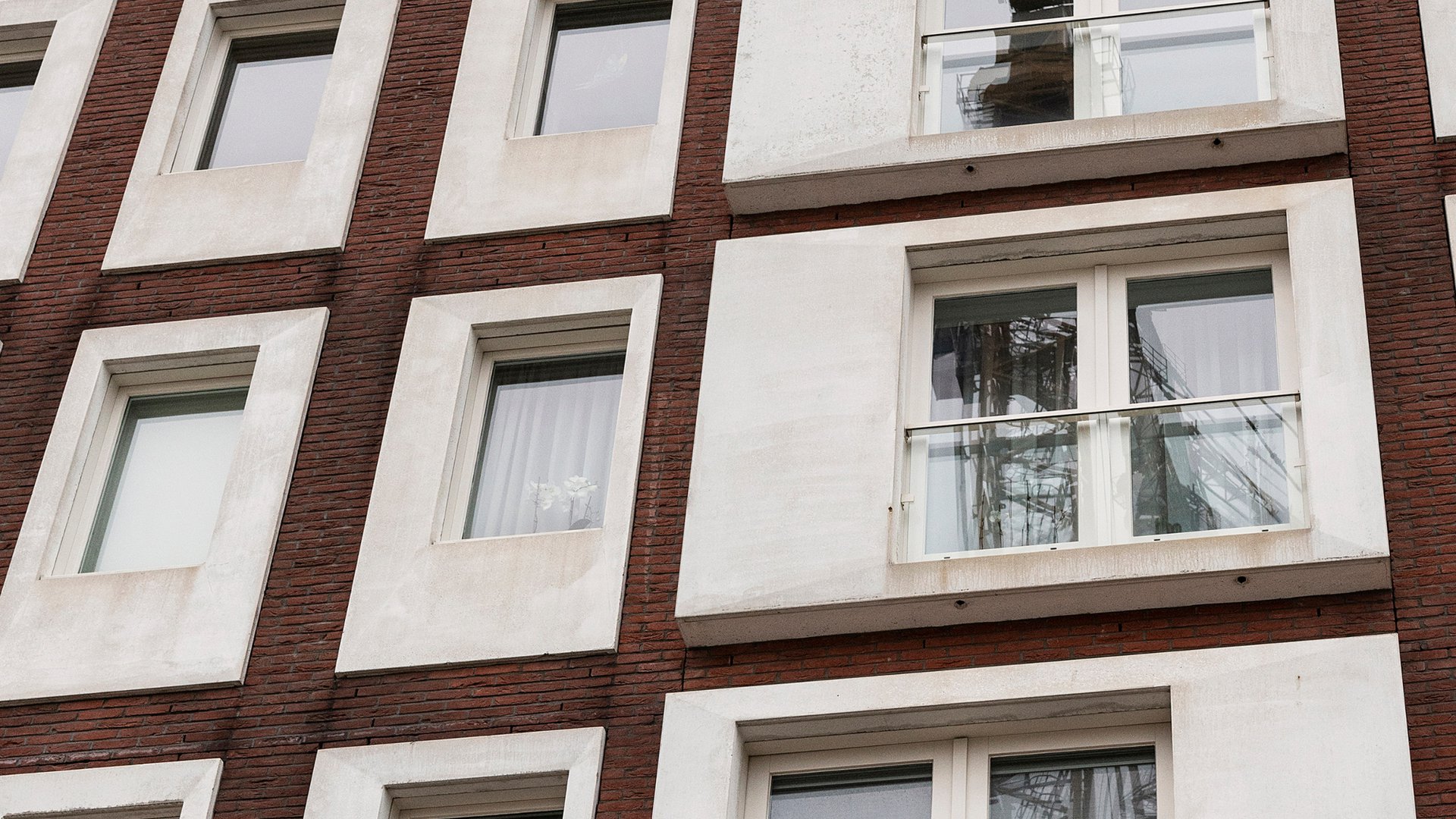 Still, an incident does not only require vigour but also tact, the trio knows. Heijmans consciously decided not to have building site employees participate in the public information meeting. Their aim: to protect personnel from being potentially blamed. Furthermore, flexibility and customisation in (after) care turned out to be crucial, as well while settling costs. The motto: no nit picking, but show compassion. Frank: "As a resident you do not want to have to deal with time-consuming administrative procedures when it comes to your receipt for a new IKEA lamp. You would not want that yourself either."
Another key point of crisis management: clear and unambiguous information. Soon after the incident, Heijmans' Head of Communications was on site to inform the media. The day after the incident, we invited people in the neighbourhood to an information meeting on the construction site. Local residents were also able to talk with each other here.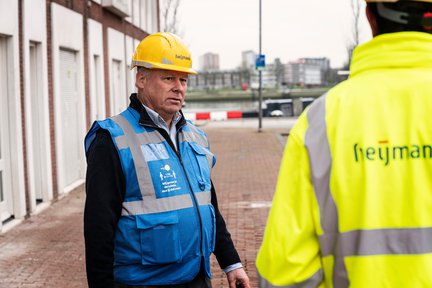 Safety first
An independent investigation in the autumn of 2020 offered clear insight into the combination of causes: specific gusts that morning – even though working at the local wind force was within the guidelines; a heavy load at the top of the rig, which happened to be turned in an unfavourable wind direction; a technical defect of the sensor which normally should correct the crane's stability.
After the incident, Heijmans took measures, such as developing a wind protocol, in order to prevent such a turn of events in the future. Heijmans also shared all information on the incident and the investigation results with the construction industry.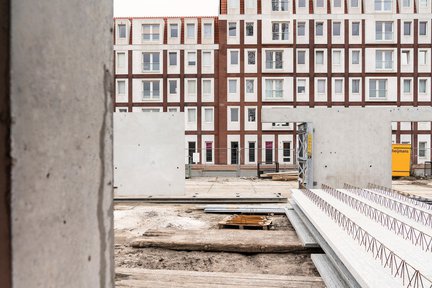 Further insights, pleas or credos with regards to this file? "Safety first, says Frank. "But if still goes awry, those affected are your priority." Paul concurs: "It is important that you know which steps to take in a crisis situation." Anouk: "I especially hope that the residents will soon feel safe and at home again. They deserve that."