Rabobank has awarded Heijmans the contract for the revitalisation of the substructure of its iconic Glass Building. The project is expected to be completed in the second half of 2023.
The Rabobank headquarters is located in the centre of Utrecht and consists of several landmark buildings, including the Glass Building, which dates back to 1984. The contract includes a large-scale structural and technical installation renovation of the basement, ground floor and first floor, and involves a total of some 30,000 m2 of floor space.
The building will remain in use during the conversion, so it is extremely important that Heijmans can guarantee it will be business as usual and that any inconvenience for Rabobank employees is kept to a minimum during construction. Heijmans will therefore carry out the work in a number of phases. The project will require carefully coordinated construction logistics to minimise inconvenience to the surrounding area.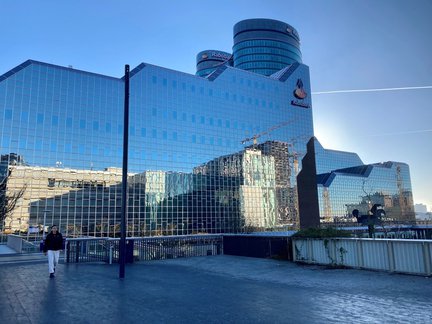 Healthy
Rabobank is aiming for future-proof living, housing and business. This is why the bank only works with parties that take into account the potential impact of their activities and try to avoid or limit that impact. This ambition dovetails perfectly with Heijmans' ambition to play a leading role as the creator of a healthy living environment. By focusing on the use of electrically powered equipment, a more sustainably designed construction site and the reuse of materials - and being transparent about it - Heijmans can now put Rabobank's sustainability ambitions into practice.