Klavertje 4 (Four-leaf Clover) constitutes the heart of Greenport Venlo and has already been named the Logistical Hotspot of the Netherlands eight times. Spanning 5,400 hectares of land, Greenport Venlo is after all the Netherlands' second largest horticultural region, and even the most versatile in Europe. Over the next 15 years, the region is to be transformed into an innovative, sustainable location for entrepreneurs to establish their businesses.
A working landscape encompassing 600 hectares of land, equivalent to 800 football pitches. The area is to be arranged, and maintained, as a new home base for companies, including Michael Kors, Groep Heylen, Stryker, Prologis and DSV. The end result? Some 15,000 additional jobs are expected to be created.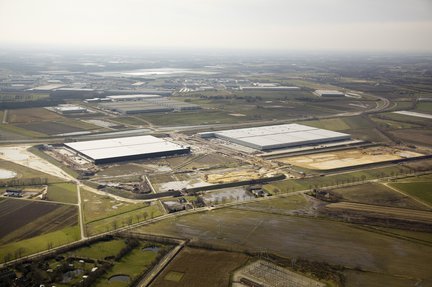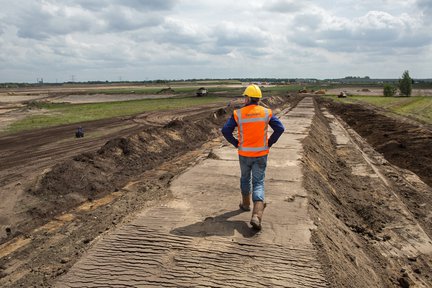 Whereas clients often present a clear assignment, things work a little differently in Greenport Venlo in the case of Klavertje 4. A plot is only freed up when the client sells it. An immediate start is made on getting the land ready for construction, a process that includes laying cables and pipes and carrying out investigatory work into unexploded ordnance.
Nestled between the hubs that are Amsterdam Airport Schiphol, the Port of Rotterdam and the Port of Antwerp on the one hand and the Central European hinterland on the other, Greenport Venlo is the Netherlands' number 1 Logistical Hotspot. A status reinforced by the arrival of the largest inland rail terminal in Western Europe (Cabooter).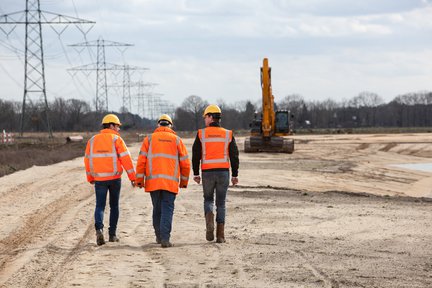 Making things hassle-free for Development Company Greenport Venlo (DCGV) is one of the most important spearheads for this project. It is a partnership rather than a client-contractor relationship. This will ensure a dynamic process in which the client is constantly au fait with everything.
5.

Sustainable & innovative
It is imperative for Greenport Venlo to be an appealing location for entrepreneurs to establish their businesses. Opting for sustainable, innovative solutions over the next 15 years is an approach that will present opportunities for the future.