If your home thinks along with you, continues to become smarter, you will end up living healthier, according to Shahid Talib, Heijmans' Smart City director. For instance, when your home tells you that the inside climate is declining, or that it's time to paint the outside. A pie in the sky? It's closer than you think: the building blocks are already there, for example for indoor climate, energy and safety.
1.

How would you define a smart home?
"An intelligent home contains smart features which are connected to one and other, to unburden you as a resident and provide you with every convenience. With the goal that you will be able to live a healthier life.
Nowadays, a home can really do so much more than just heat itself: it's online 24/7, provides insights and can be controlled remotely. At Heijmans, we've been working on this for five years, from working internet upon delivery to a standard home control system. Now, we are making our next logical move, that is ensuring your home is perfectly prepared for the moment you come home. Fully tailored to your requirements."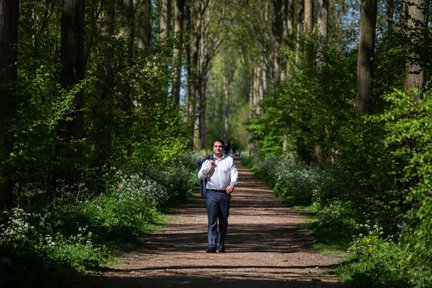 "You will be able to control your home remotely using an app on your phone. We will ensure that the foundation is solid. Such as, a comfortable temperature, fire and burglary protection on your own private plot and maintenance assistance. But, for example, also a heads up when it's time to paint the woodwork outside. If your home tells you on time that it is in need of maintenance, you will live more comfortably. And will be saving money at the same time!"
2.

So, how does your home improve your health?
"It helps you to improve the indoor climate. Did you know that eighty percent of the fine dust that the average Dutch person inhales, he or she ingests in his or her own home? The Longfonds (Dutch lung fund) announced this recently. In a manner of speaking, it would be healthier to run along the A4 motorway for an hour than to spend that amount of time cooking in your own open-plan kitchen! The levels of CO2 and fine dust rise fast inside a house, and we have forgotten the old habit of opening windows.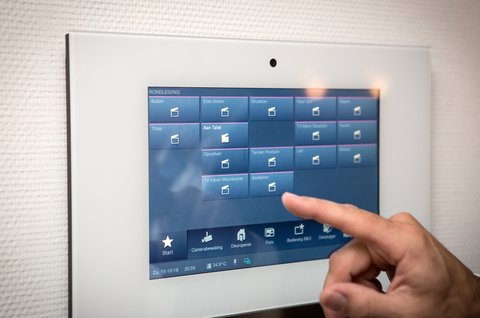 "Sensors inside your home measure substances which impact the indoor climate. When those reach unhealthy levels, your home will automatically turn on the ventilation or notify you to open the windows. It will also tell you if an air filter needs to be replaced.
Don't forget your personal safety. Should you fall and not be able to get up, sensors will detect that falling movement and notify your caregiver or home care organization."
3.

Can you give more examples of smart features?
"You would expect this be standard, but decent working WIFI-coverage throughout your entire home, from the basement up to the attic. Since we have been working more and more at home due to the Covid-19 epidemic, we have come to realise the importance of decent WIFI and it being far from perfect in most homes. Heijmans offers a decent WIFI-network throughout your whole home. As of day one, regardless of your provider.
Soon, your home will also help you reduce your energy consumption. Currently, smart metres make it possible to monitor and provide insight into your energy consumption. But, in the future, your home will use data to establish the right moment to turn on the dishwasher or washing machine, or the right time to cook using sustainable power stored in the battery of your electric car."
4.

Do these smart techniques come standard with Heijmans' new-build homes?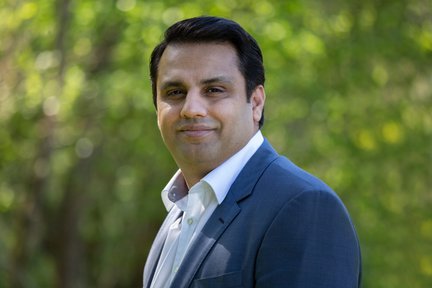 In project Maanwijk in Leusden we plan to install the data communication systems and sensors which measure the indoor climate before delivery. Residents can then activate it all themselves as soon as they have moved in. It goes without saying, that you remain the owner of the data."
"We only use depersonalized data to optimize the services we offer and to further improve your home's ability to think along with you. You yourself will decide whether you want to share this data with us or not. And do you want to add smart devices yourself later on? No problem. Considering you have a good WIFI-network throughout your entire home!"
5.

What would such a home look like? Will it still be habitable?
"Oh, certainly. More than that, the techniques we add to the home, are aimed at increasing liveability. This means we don't put up dozens of sensors on the walls, but add features to the things that were already there anyway. The thermostat already measures the temperature, surely it can also easily measure CO2 and volatile organic matter?
This way Heijmans continues to aim for integrated solutions. Which also happen to be easy to control. This means we sometimes have to find the right balance between many features and operating convenience. In the end, you want to have one app to unburden residents."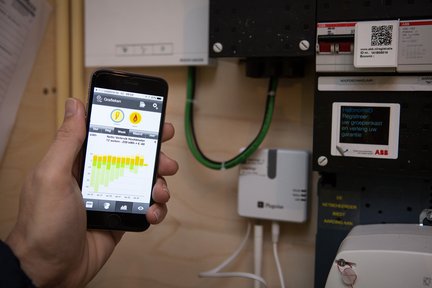 "I would love it if we could also incorporate car sharing in the same app. This would mean booking, opening and charging an electric shared car. Soon, you will use your smartphone to arrange for a Tesla in your neighbourhood, without you having to own it. These kinds of extra services that come with a house, should be widely accessible, right?"