Heijmans is one of the frontrunners in the Netherlands when it comes to plans or measures to promote biodiversity, according to the Dutch Association of Investors for Sustainable Development (VBDO). This association surveyed 38 listed companies earlier this year.
The survey revealed that 85 percent of companies see biodiversity as an important issue, but only a quarter of them actually have plans or take measures to promote biodiversity. Committing to clean drinking water, sustainable agriculture or planting trees are essential for the survival of businesses, says Hester Holtland of VBDO in Dutch daily newspaper Trouw.
As the creators of a healthy living environment, Heijmans is currently making all its operations more sustainable. Part of this is the company's commitment to leave any area where it works better than it found it at the start of a project. To restore nature and make our living environment climate-adaptive, Heijmans takes how nature works as a starting point in design, management and use.
Referring to Heijmans' approach, the researchers write: "Instead of focusing on nature compensation, Heijmans wants to improve nature in the places where they work. What this means in effect is that they try to build nature-inclusively in the projects they work on. Examples include creating public green areas in new residential developments, as well as constructing fauna passages when redesigning motorways. By employing ecologists on a permanent basis, Heijmans has not only been able to provide nature-friendly services, but also strengthen their own business case."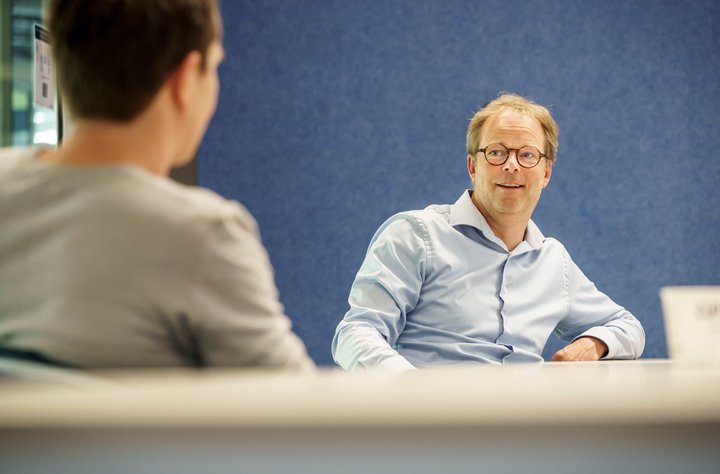 The list of frontrunners includes Heijmans, alongside insurance firm ASR and food manufacturer Unilever. Jan Willem Burgmans, Space (climate adaptation and biodiversity) programme manager at Heijmans, is pleased with the citation: "After all, our own health and well-being are completely dependent on a robust natural system. Nature provides us with clean air to breathe, healthy soil to produce food and enough clean water to drink. If bees and other pollinating insects die out en masse, this puts our food production at risk.
"Devoting more space to water and nature also makes our living environment more resistant to the effects of a changing climate, such as flooding, heat and drought. This makes nature the best partner we can work with for a healthy and future-proof living environment. That's why we are keen to use our knowledge and experience of ecology, soil and water management as often as we can. This enables us to combine construction with improving the green and blue around us. We have now proven in practice that this works."